ABOUT OUR MANAGEMENT TRAINEE PROGRAM
Suntory PepsiCo Vietnam Beverage is a strategic alliance between PepsiCo & Suntory which emerges from the cluttered Beverage Industry as an innovative leader.
Our Management Trainee Program is designed to look for the brightest young talents and develops them into future leaders who drives our sustainable business growth in all departments: Sales, Marketing, Finance, Supply Chain, Operations, IT, Legal.
Since the establishment in 2006, generations of Management Trainees have been holding key managerial positions in Suntory PepsiCo, who day by day bring to life our vision of becoming a $1-billion-company.

Our culture appreciates your originality, nurtures your talent, strengthens your identity, empowers you to learn and grow towards a brilliant career. If you're driven, passionate and ambitious, this is exactly the opportunities you are looking for. We will give successful candidates the right platform to fast track their career within our organization and provide them with foundation for their functional, managerial skills and business acumen.

OPPORTUNITIES
Expose to a fast moving, versatile & innovative business setting
Be a part of a dynamic, professional, strong and committed team
Self-develop in an intensive, systematic & challenging program
Become a successful manager in 3 years
Come and imprint your personal mark on our tree of growth. Let your true self shine!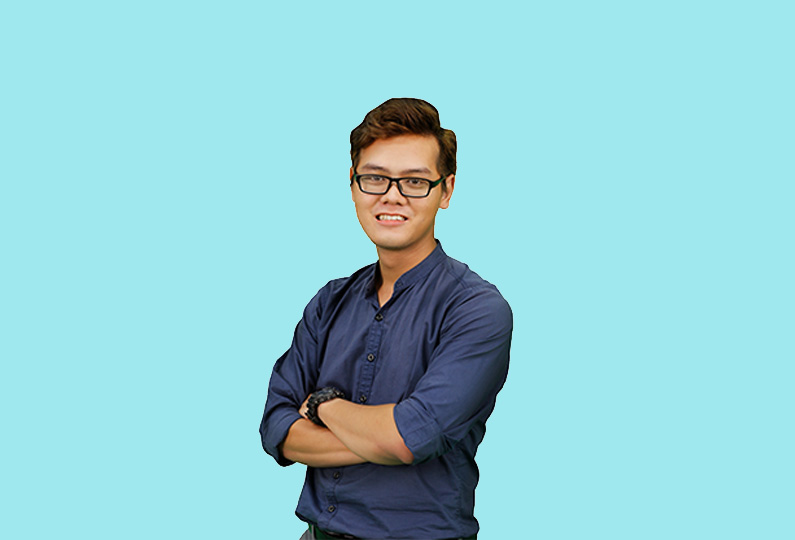 EXTERNAL CANDIDATES
Fresh graduates (Bachelor/Master Degree from all backgrounds) / graduates with maximum 1 year experience (particularly for Production, Maintenance Function, maximum 2 years of experience), Vietnamese nationality
GPA (Grade Point Average): above 7.0 out of 10 or equivalent
Honest, proactive, innovative, self-motivated
Result oriented, collaborating, influencing & innovating
Leadership potential
English fluency and computer literacy
A strong desire to work for Fast-moving Consumer Goods industry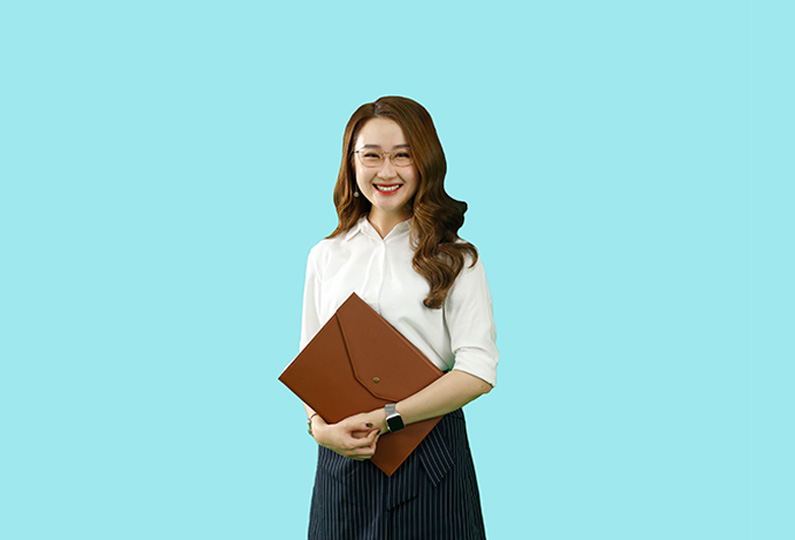 INTERNAL CANDIDATES
Employees at L4/L5 with at least 1 year of working experience at Suntory PepsiCo
PDR rating of the latest year: at least 4/3 or 3/4 (if employee does not have enough work experience to have PDR rating, he/she must get the nomination and recommendation from Line manager and Field HR on performance, potential, etc. as required of the program. These recommendations are stated in "Nomination letter" for reference)
Honest, proactive, innovative & self-motivated
Result oriented, collaborating & influencing & innovating
Leadership potential
English fluency and computer literacy
A strong desire to work for Fast-moving Consumer Goods industry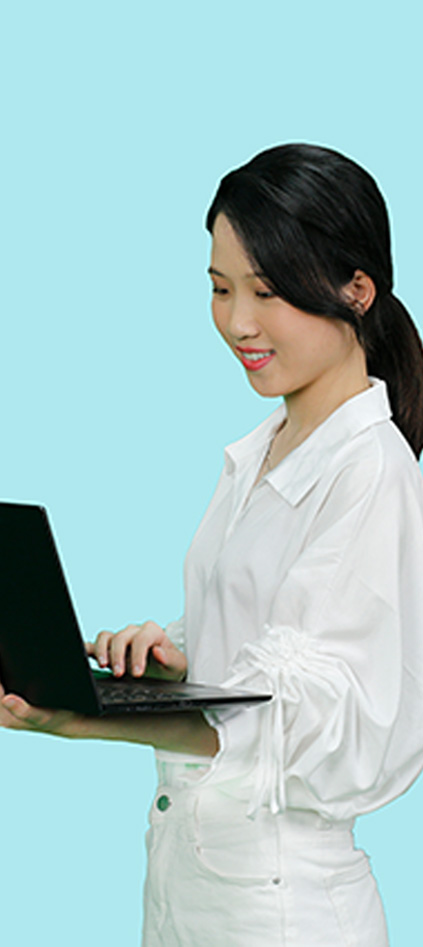 STEP 1
APPLICATION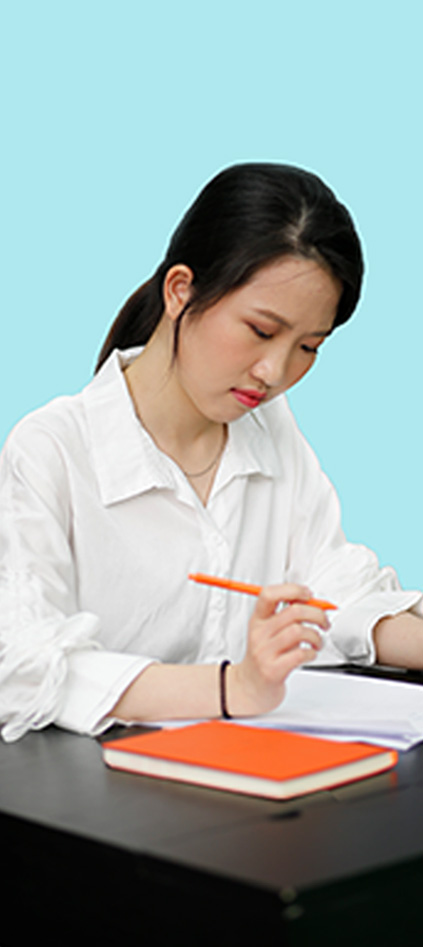 STEP 2
TESTING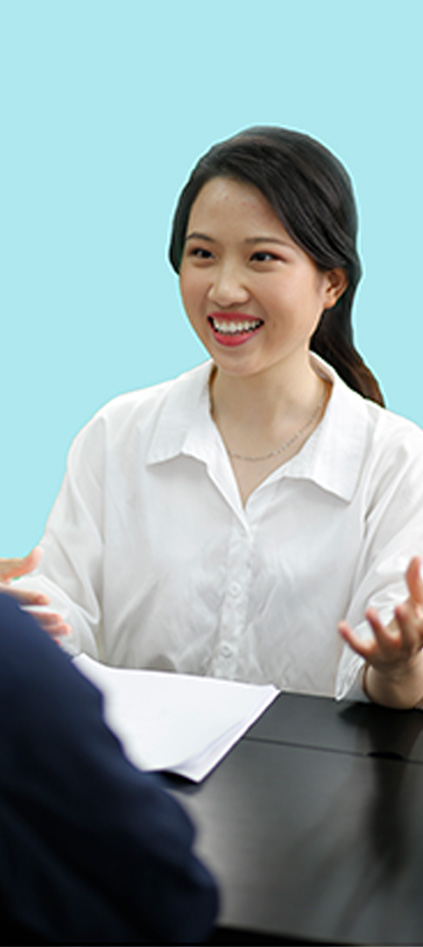 STEP 3
INITIAL INTERVIEW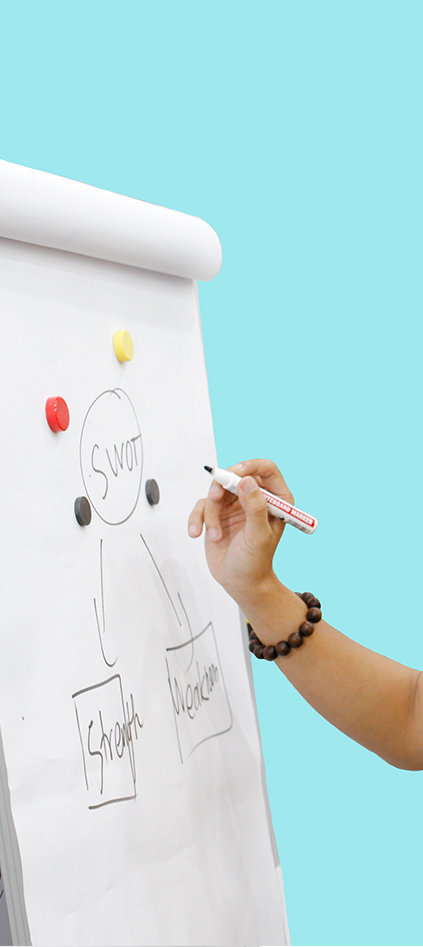 STEP 4
ASSESSMENT
CENTER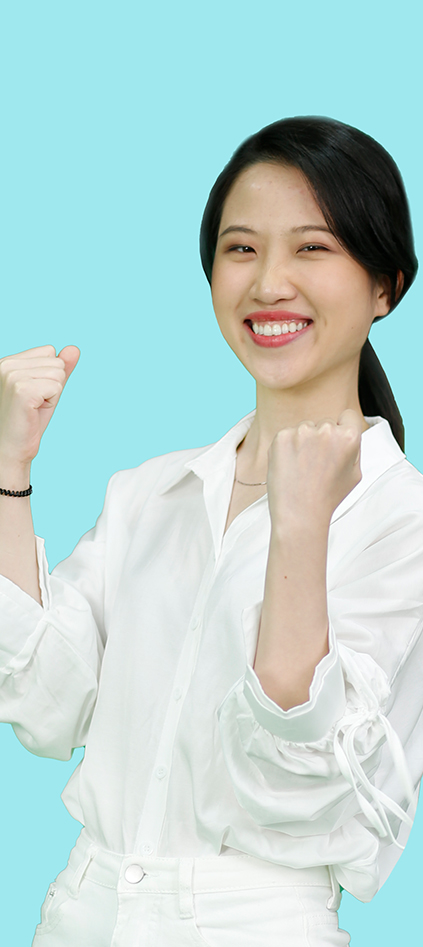 STEP 5
ON-BOARDING

JOURNEY TO BECOME A MANAGEMENT TRAINEE
STEP 1: APPLICATION
Be detailed but focused & simple
Be evident
Read and follow guidelines
STEP 2: TESTING
Test link is sent to provided email
All three tests (Logical Reasoning, Numerical Reasoning & Verbal Reasoning) are in English
You can search for some sample tests to get familiar with the style of testing
STEP 3: INITIAL INTERVIEW
The interview will be in both Vietnamese and English
The aim of this interview is for us to understand more about you, your motivations and your career orientation, so be yourself in every question
Share with us full context of your own experiences/achievements in your academic life, extra curriculum activities and professions (if any).
Ensure you arrive on time for your interview and that you are relaxed and presentable
STEP 4: ASSESSMENT CENTER
The One-Day Assessment includes three core activities: Games, Case Challenges and Panel Interview. This mix gives you a great opportunity to demonstrate your skills and experiences
The activities will be conducted in both Vietnamese and English
We will be looking for lots of different competencies - teamwork, problem solving, leadership, decision making, innovation, etc.
STEP 5: ON-BOARDING
Expected on-boarding time will be May, 2018
On-boarding process and induction schedule process will be briefed to successful candidates in more details
AN EXCITING MANAGEMENT TRAINEE ROADMAP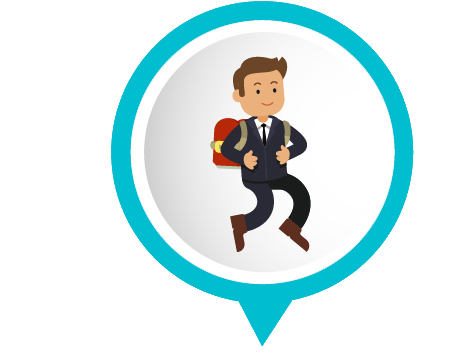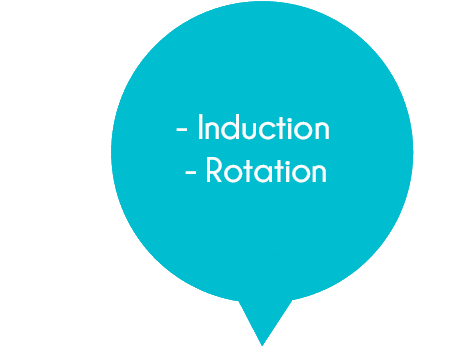 6 MONTHS
Core management
trainee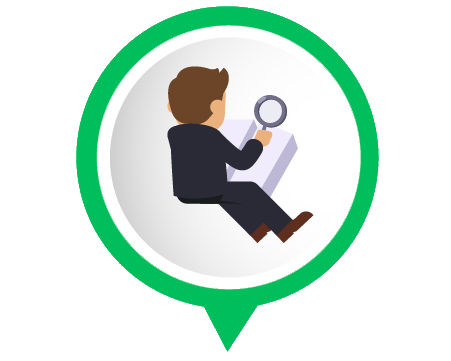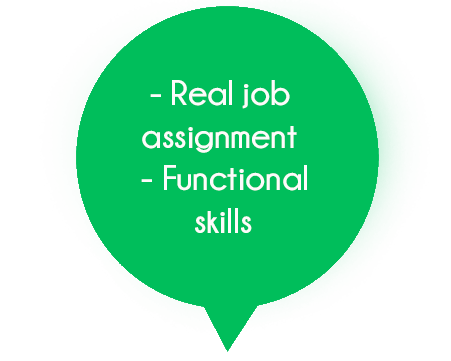 12 MONTHS
Individual
Development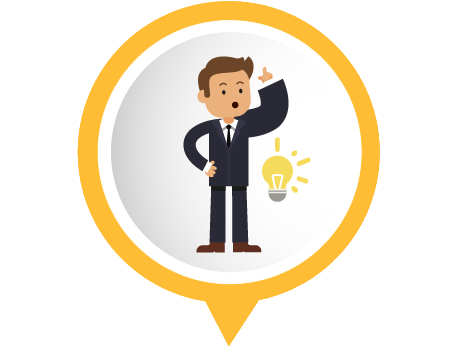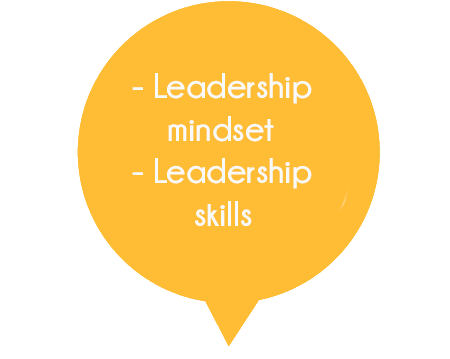 18 MONTHS
Leadership
Development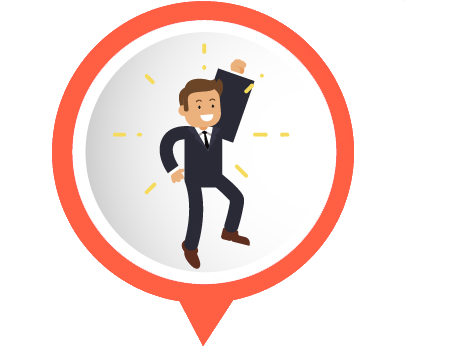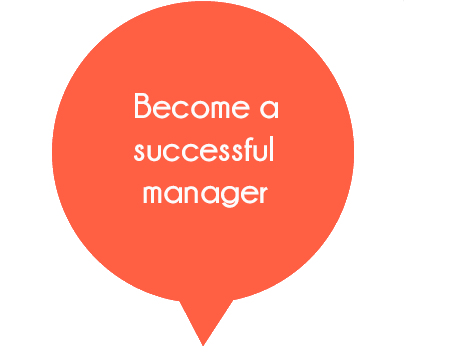 From a fresh graduate to a successful manager within 3 years !
Sales Department is the forefront warrior of SPVB – the most dynamic moving part of the company. The job involves not only everyday managing distributor, wholesalers, customers' relationship, but also building long-term strategic sales plans.
SPVB sales people work with a diversified mix of channels: Traditional Trade, Modern Trade and Key Accounts, with cross functional support of Implementation & Sustainability and Trade Marketing. We take pride in serving customers with right products at the right time, delivering sustainable volume growth for the business.
Requirements
Strong communication, negotiation and problem solving skills
A high level of interpersonal and analytical skills
A strong observational, flexible and commercial mind
An ability to drive results in a challenging & completive market
Strong customer orientation and an ability to balance the need of customers and our business
SPVB believes all business starts with understanding and satisfying a consumer need. As a Marketing Management Trainee, you will work with different teams: Brand, Consumer Insights, Media and Marketing Operations to achieve that mission. The job involves not only strategic planning for brand vision, brand communication, innovation, renovations, channel-specific promotions, but also rigor of execution to deliver marketing share and volume.
Requirements
Leadership potential
Innovative and strategic thinking
Strong communication, negotiation & teamwork skills
Good business sense and an ability to manage changes
Endless enthusiasm and a desire to discover and satisfy consumers' needs
The Operations Department is the backbone of our company, taking care of every aspect of product journey to market, from raw material sourcing to delivering finished foods. We guarantee quality every step of the way and uphold the sustainability of our products coordinating with the logistics systems and sales teams. As a Management Trainee in SPVB, we offer a wide range of positions for graduates with technological backgrounds, including: Manufacturing (Production, QC, Maintenance, H&S, I&S), Logistics, Productivity & Engineering and QA.
Requirements
A strong sense of responsibility and passion for improvement and innovation
A strong background in science, economics, logistics or engineering
Careful, diligent, disciplined
Good time management skills
At SPVB, HR supports and nurtures our most important asset, our people, based on four key HR deliverables: Organization Sustainability, Talent Sustainability, Skill Sustainability and Culture Sustainability. HR's role and accountability is to devise and implement people strategies in line with business strategies and company vision.
HR Department of SPVB consists of the following critical functions: Talent Acquisition, Talent Development, Total Rewards, General Admin, HR Business Partner - Sales, Operations & Corporate.
Requirements
Strong Human Relations skills including communication, negotiation and team development
Leadership skills especially managing conflict, change and decision making
A strong interest in supporting business & a people-driven mindset
Supply Chain in SPVB includes two main parts: Procurement & Product availability. Procurement function helps to ensure the supply of materials, tools, facilities and services at a competitive cost and in high quality. Product Availability function is in charge of managing and optimizing from the input of materials to the output of final products that will reach out to the market.
Requirements
Strong collaboration skill and teamwork mindset
Excellent problem-solving skill
Good analytical skill and critical thinking
High learning agility
High integrity and honesty
Mission of Finance Department is to sustain integrity and continuity of the cash flow for day-to-day operations, oversee investment strategies for future growth and ensure ROI in business activities. The Finance Department is crucial to the financial well-being of our business. In SPVB, Finance consists of 4 critical functions: Control, Planning, IT & Legal.
The Department has many important responsibilities: ensure data integrity, create competitive advantage, enhance system quality and support business decision making which is critical in running our business.
Requirements
Very strong numerical and analytical skills
Good interpersonal & teamwork skills
Persistence and an ability to drive results
The ability to see the bigger picture/ insights behind the numbers
Leadership potential
MEET OUR MANAGEMENT TRAINEES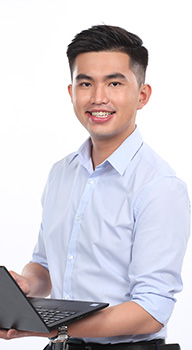 Vệ's story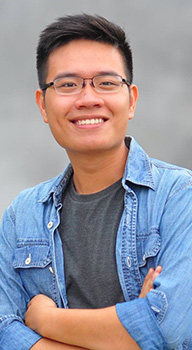 Phúc's story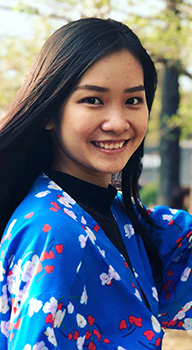 Vân's story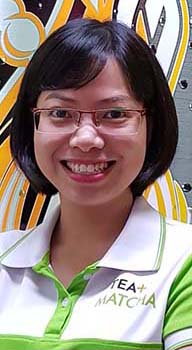 Hảo's story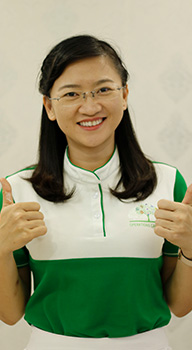 Khải's story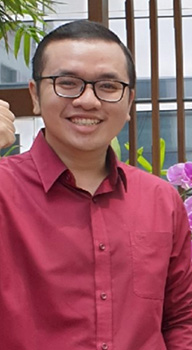 Tân's story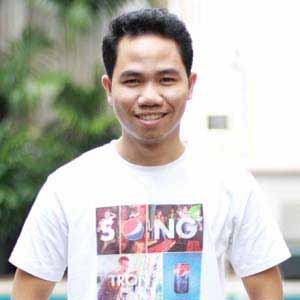 CAO VỆ - Planning Manager
The last 7-years working has been a great journey full of challenges, pressures and pain, but also full of smiles. I have been exposed to the diversified functions of finance, planned with more intensive challenges and pressures day after day, but I have had good opportunities to grow and prove my capability. Smiles always stay at planning corner since it is the key to brighten our busy days. Thanks to the friendly & collaborative working environment and my managers' strong coaching and support, I can sustain and develop my career aspiration until now, and tomorrow.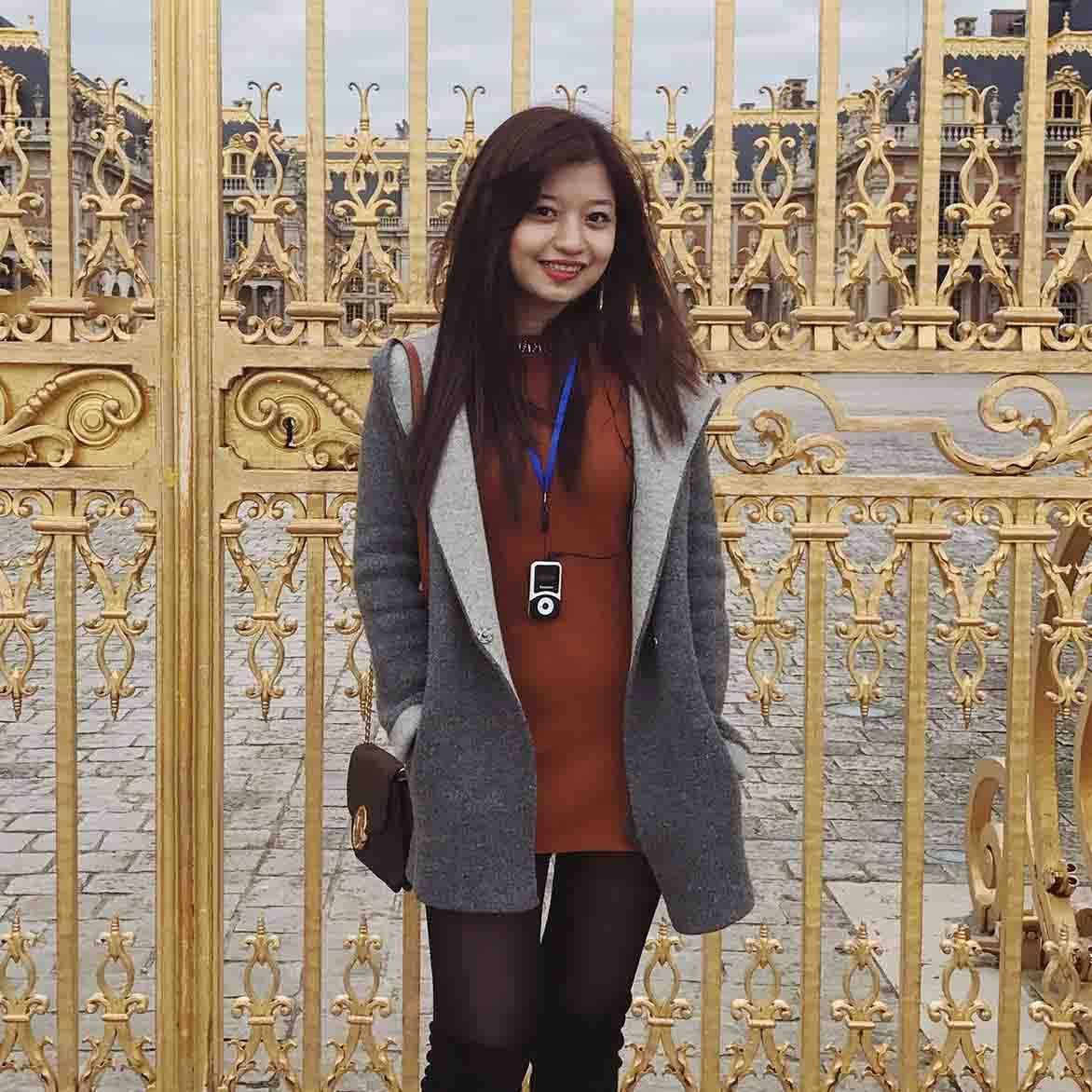 LƯU HỒNG PHÚC – HR Executive
Up to now, I still can't express how lucky I am to become a Management Trainee of Suntory PepsiCo (SPVB), the leading company in Vietnam beverage industry. This program has given me priceless experiences, intensive knowledge, helpful skills and various networks to develop myself as a true HR person and fasten my career journey. I am able to work in a professional working environment, interact with senior & talented people, express my opinions, stretch myself everyday and witness my own improvement. At SPVB, your originality and potentiality will be seen and respected. Your contribution and effort will be recognized and awarded significantly. I'm proud to be a member of Management Trainee Program – SPVB and will always be grateful for that.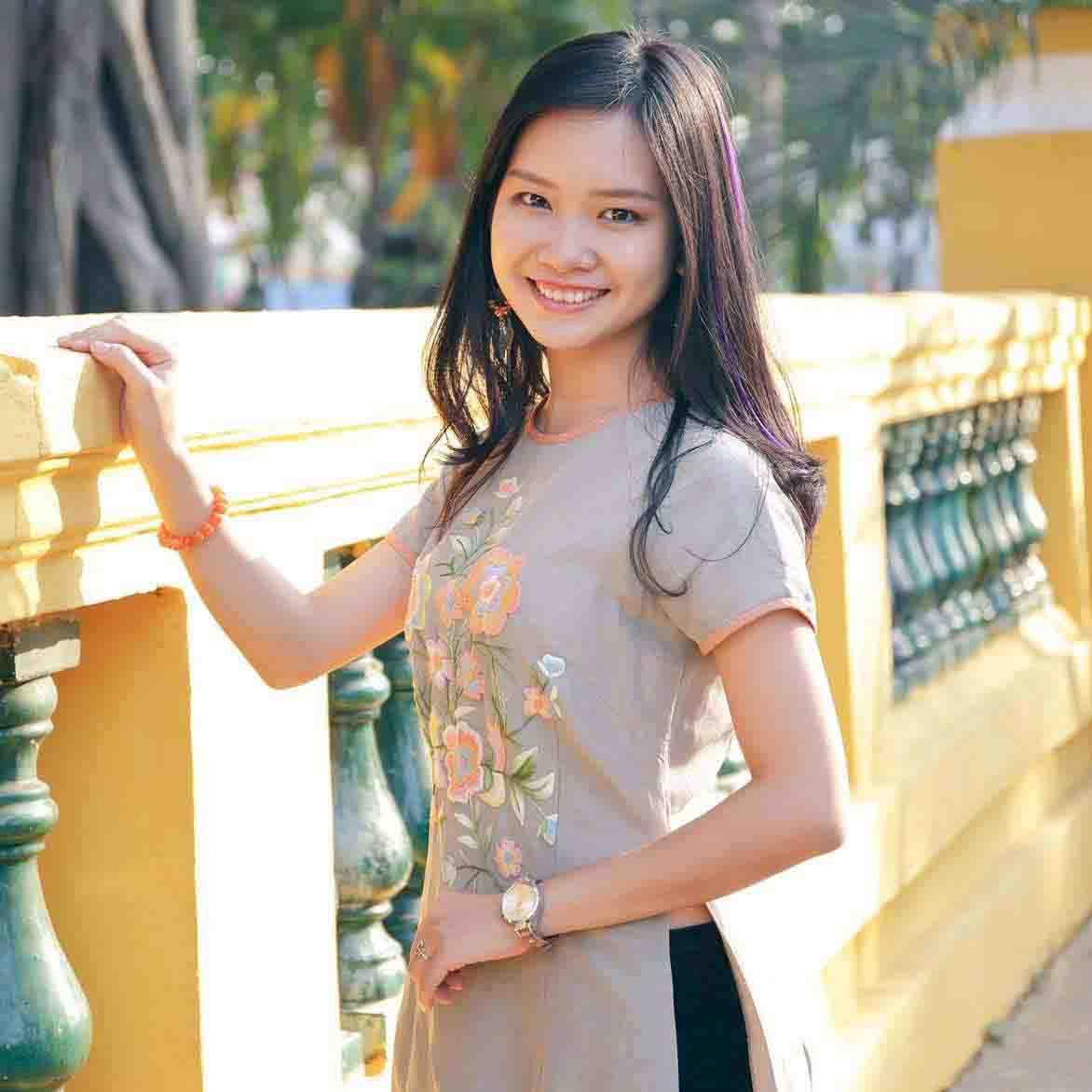 NGUYỄN PHẠM MINH VÂN – Brand Manager
As an MT, you are empowered and believed to lead, to stretch and to shine in your own way.
As an MT, your network is stronger; your knowledge is broader through the rotation across functions, where you can connect and learn with fresh eyes.
And as an MT, you are able to put in the community – where your managers and your colleagues may also be MTs, who understand your needs so well - that they can support and empower you more throughout the journey. That's where: Empowered MTs, empower MTs.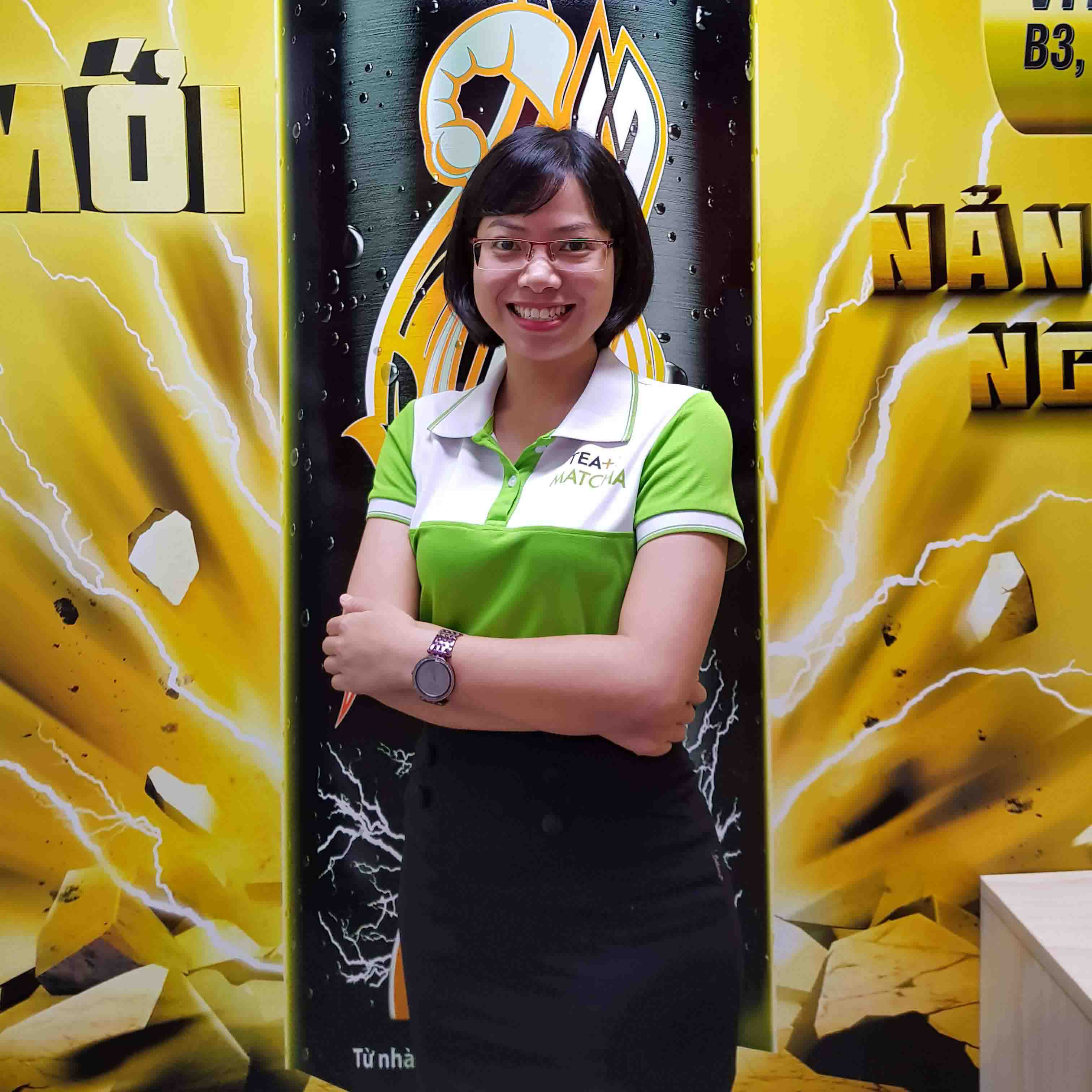 NGUYỄN THỊ THANH HẢO – Modern Trade Manager
There are so many wonderful things to talk about SPVB MTP. I can summarize it into 3 words, such as: Different, Worthy, and Amazing.
As far I can say, It changed my life. From a fresh student as a totally white paper, thanks to SPVB MTP, I grew and developed myself significantly. I had opportunity to rotate many functions and learnt about overall business operations, roles of each department and applied it for my job. I was treated as a talent and had priority to join many training courses of SPVB. SPVB MTP provided me knowledge about FMCG, Beverages industry, customer insights, sales channels, etc. and soft skills. It also gave me the chance to show off myself and got deserved rewards and recognitions. At there, I work with the best colleagues, the best team and have many joyfulness, happiness and success. I have grown fully and lived truly in SPVB.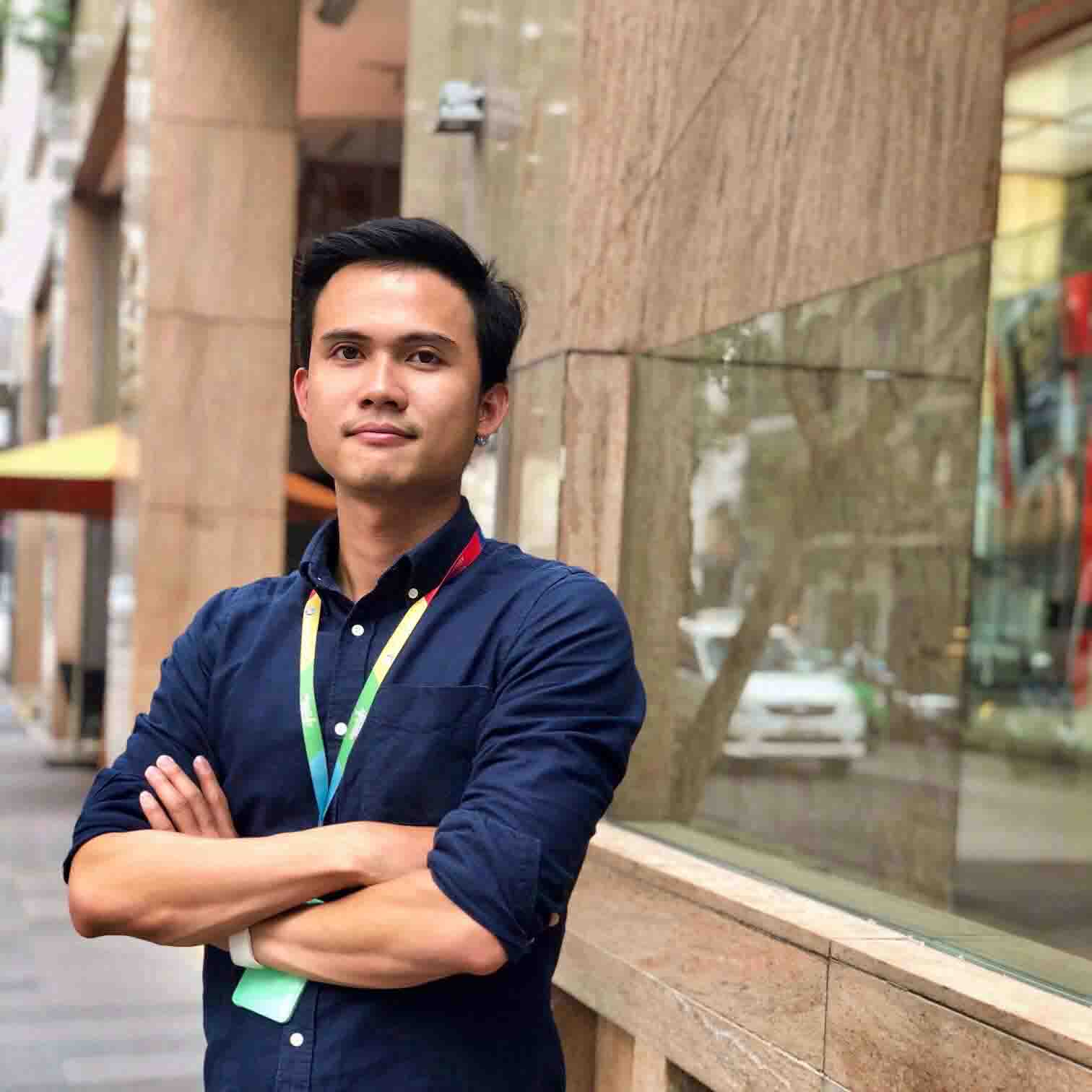 LỮ CHÍ KHẢI– Purchasing Manager
Being selected as a management trainee of SPVB was such an honour as well as a turning point of my life. The design of SPVB Management Trainee Programme did impress me most which has equipped me with both soft skills and technical skills before tackling with challenges. This programme has set a clear and detailed journey for management trainees and provide many tools through trainings along the journey. Furthermore, I was given many chances to grow in functional expertise through experiential learning, business projects and especially to interact and learn from my talented colleague and senior management about their problems solving and leadership skills. I am grateful for all opportunities which MTP has brought to my life and career path.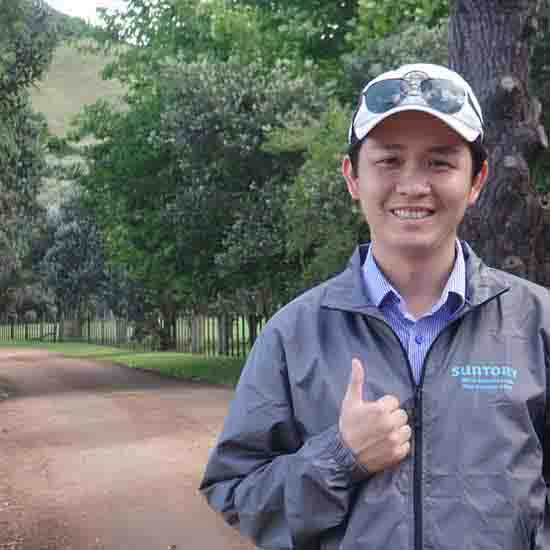 NGUYỄN HỮU TÂN – Senior Production Executive
At SPVB, employees are empowered and given optimal opportunity to develop personal capability through many projects and assignments. Notwithstanding, I am able to learn different way of working with different people's style, characteristics and levels. Comparing myself at the present with myself as a freshly graduate years ago, I strongly improve in terms of leadership skill, people management skill, maturity in decision making and most importantly, I gain lots of valuable functional knowledge in my field. When you're fully equipped with resources and tools, you will be trusted and put into important positions to support business.